Spanish Primera División for the fifth time in a row!
Italian Serie A moves English Premier League from to the second place!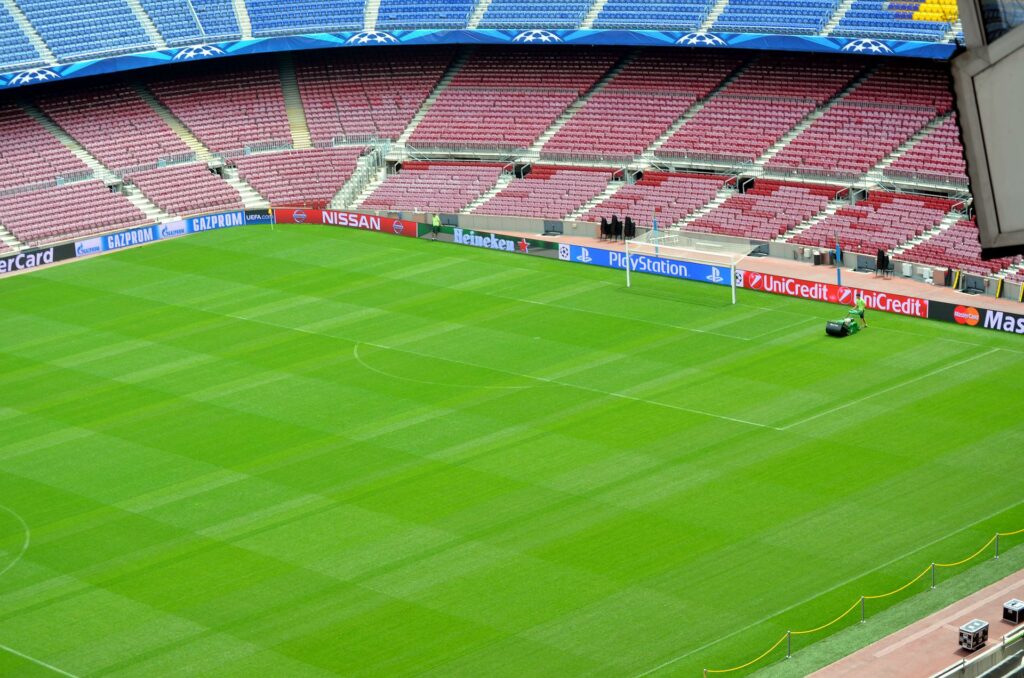 The world ranking for the strongest national leagues has been determined annually by the IFFHS since 1991 on the basis of all national (championship, FA Cup) and (inter)continental (confederations & FIFA club competitions) results of the clubs. This principle has proved to be a very sensitive and an objective indicator.
The Spanish Primera División retains the first place thank to the extraordinary performance in the year, so in domestic competitions as continental cups, of their four best clubs, Real Madrid CF, Club Atlético de Madrid, FC Barcelona and Sevilla FC. It is the fifth time in a row since 2010. Previously the Spanish Primera División has been The Strongest National League of the World in 2000, 2001, 2002 and 2004. Primera División got a difference with more than 250 points from second place.
Italian Serie A got the second place and moved English Premier League to the third place. Both leagues were very close but the performance of Italian clubs in Europe was better than English clubs. Argentina's Primera División was the best of South America and got the fourth place. It made that German Bundesliga got down two places from 2013. German best club, FC Bayern München is second in WCR, but the second best club is BV Borussia 09 Dortmund (25th placed in WCR) with a poor performance for the last leg in 2014.
France reteined theirs 2013 position (7th place) and kept in the best level legues. Portugal was so close to moved the Ligue 1, with SL Benfica Lisboa great performance. Colombian Primera A was again thethird South American league very close from Paraguay.
For other football continents, Mexican Primera División is the best for CONCACAF area, ahead of Costa Rica and USA. In Asia, the three best leagues kept their same places than 2013: Republic of Korea league was better closely than Saudi Arabia and Japan was third. In Africa Tunisia, Egypt, South Africa, who won the third place to Algeria. Maroc got down from third to sixth place. New Zeland, since Australia was in AFC, is the winner for OFC one more time.
The Strongest National League in The World 2014
by IFFHS
Top 170
(1st January 2014 – 31st December 2014)
| | | | |
| --- | --- | --- | --- |
| Place | 2013 | Country | Points |
| 1 | (1) | España | 1259 |
| 2 | (4) | Italia | 998 |
| 3 | (2) | England | 958 |
| 4 | (6) | Argentina | 938 |
| 5 | (3) | Deutschland | 912 |
| 6 | (5) | Brasil | 893 |
| 7 | (7) | France | 871 |
| 8 | (18) | Portugal | 758 |
| 9 | (9) | Colombia | 697,5 |
| 10 | (11) | Paraguay | 671,5 |
| 11 | (16) | Belgique | 670 |
| 12 | (8) | Russia | 653,5 |
| 13 | (15) | México | 653,5 |
| 14 | (22) | Ellás | 635 |
| 15 | (20) | Ecuador | 627,5 |
| 16 | (10) | România | 619 |
| 17 | (21) | Nederland | 614 |
| 18 | (12) | Schweiz | 611 |
| 19 | (14) | Ukrayina | 594 |
| 20 | (26) | Cypern | 579,5 |
| 21 | (25) | Scotland | 574 |
| 22 | (27) | Bulgaria | 563,5 |
| 23 | (17) | Ceská Republika | 563 |
| 24 | (23) | Republic of Korea | 562,5 |
| 25 | (19) | Chile | 552 |
| 26 | (32) | Hrvatska | 538,5 |
| 27 | (13) | Türkiye | 519 |
| 28 | (28) | Österreich | 512 |
| 29 | (24) | Saudi Arabia | 490 |
| 30 | (31) | Tunisia | 477 |
| 31 | (44) | Bolivia | 461 |
| 32 | (30) | Nippon | 460,5 |
| 33 | (29) | Norge | 459,5 |
| 34 | (38) | Costa Rica | 459,5 |
| 35 | (35) | Uruguay | 452,5 |
| 36 | (60) | Belarus | 437 |
| 37 | (43) | Azärbaycan | 421 |
| 38 | (83) | Kazakhstan | 418 |
| 39 | (39) | Polska | 408 |
| 40 | (41) | Moldova | 405 |
| 41 | (52) | Slovenija | 401,5 |
| 42 | (45) | Sverige | 392 |
| 43 | (46) | Egypt | 386,5 |
| 44 | (42) | Srbija | 380 |
| 45 | (54) | Eesti | 380 |
| 46 | (56) | Kuwait | 377 |
| 47 | (33) | Danmark | 369 |
| 48 | (65) | Slovensko | 365 |
| 49 | (48) | Venezuela | 360,5 |
| 50 | (71) | UAE | 352 |
| 51 | (73) | Éire | 349 |
| 52 | (36) | Israel | 344 |
| 53 | (51) | Northern Ireland | 344 |
| 54 | (61) | South Africa | 341 |
| 55 | (49) | USA | 341 |
| 56 | (34) | China | 340,5 |
| 57 | (66) | Qatar | 338 |
| 58 | (84) | Suomi | 337,5 |
| 59 | (62) | Algérie | 335 |
| 60 | (76) | Magyarország | 335 |
| 61 | (37) | Iran | 333,5 |
| 62 | (99) | Australia | 331 |
| 63 | (63) | Thailand | 329,5 |
| 64 | (55) | Guatemala | 322 |
| 65 | (57) | Latvija | 317 |
| 66 | (89) | Congo RD | 308 |
| 67 | (59) | Shqiperia | 307 |
| 68 | (40) | Perú | 305,5 |
| 69 | (67) | Island | 302 |
| 70 | (78) | Makedonija | 295,5 |
| 71 | (68) | Lietuva | 295 |
| 72 | (47) | Morocco | 290,5 |
| 73 | (70) | Cameroun | 287 |
| 74 | (95) | Indonesia | 285 |
| 75 | (82) | Honduras | 279,5 |
| 76 | (53) | Nigeria | 278 |
| 77 | (58) | Mali | 276 |
| 78 | (64) | Angola | 270,5 |
| 79 | (50) | Georgia | 267 |
| 80 | (85) | Nicaragua | 264 |
| 81 | (72) | Luxembourg | 262 |
| 82 | (69) | Uzbekistan | 256 |
| 83 | (80) | Côte-d'Ivoire | 253,5 |
| 84 | (90) | Lebanon | 252,5 |
| 85 | (96) | Zambia | 250 |
| 86 | (81) | Panamá | 242 |
| 87 | (85) | Jordan | 241,5 |
| 88 | (94) | Singapore | 240,5 |
| 89 | (100) | Hong Kong | 235 |
| 90 | (91) | Sudan | 235 |
| 91 | (97) | Zimbabwe | 234 |
| 92 | (74) | Iraq | 230,5 |
| 93 | (79) | El Salvador | 228,5 |
| 94 | (93) | Bahrain | 224,5 |
| 95 | (75) | Oman | 221 |
| 96 | (98) | Congo | 216 |
| 97 | (87) | Armenia | 211 |
| 98 | (101) | Bosna i Hercegovina | 196,75 |
| 99 | (88) | Malaysia | 193,5 |
| 100 | (102) | Vietnam | 182,75 |
| 101 | (109) | Foeroyar | 179,5 |
| 102 | (111) | Jamaica | 165,5 |
| 103 | (105) | Crna Gora | 158,25 |
| 104 | (77) | Ghana | 151 |
| 105 | (106) | Turkmenistan | 146,5 |
| 106 | (119) | Burundi | 138,5 |
| 107 | (108) | Wales | 127,5 |
| 108 | (110) | Burkina Faso | 127,5 |
| 109 | (114) | Kenya | 123 |
| 110 | (103) | Yemen | 123 |
| 111 | (126) | Rwanda | 118 |
| 112 | (120) | Uganda | 114 |
| 113 | (104) | Malta | 113,75 |
| 114 | (117) | New Zeland | 109,5 |
| 115 | (125) | Malawi | 109 |
| 116 | (120) | Myanmar | 108,5 |
| 117 | (116) | Moçambique | 107,5 |
| 118 | (.) | Guadeloupe | 106 |
| 119 | (131) | Pakistan | 104 |
| 120 | (137) | Andorra | 102,5 |
| 121 | (112) | Botswana | 102,5 |
| 122 | (129) | Gabón | 101,5 |
| 123 | (166) | Guinea | 99 |
| 124 | (118) | Tanzania | 99 |
| 125 | (128) | Syria | 97,5 |
| 126 | (160) | Libya | 96,5 |
| 127 | (145) | Namibia | 96,5 |
| 128 | (161) | Bangla-Desh | 96 |
| 129 | (107) | Ethiopia | 95 |
| 130 | (127) | San Marino | 94,75 |
| 131 | (.) | Curaçao | 94,5 |
| 132 | (134) | Lesotho | 94,5 |
| 133 | (120) | Senegal | 94,5 |
| 134 | (139) | Tahiti | 92 |
| 135 | (115) | Trinidad and Tobago | 89,5 |
| 136 | (138) | Kâmpŭchea | 88,5 |
| 137 | (92) | India | 85 |
| 138 | (141) | Swaziland | 82 |
| 139 | (124) | Togo | 82 |
| 140 | (144) | Philippines | 81 |
| 141 | (.) | Niger | 80 |
| 142 | (135) | Gambia | 79 |
| 143 | (133) | Mauritania | 78,5 |
| 144 | (158) | Mauritius | 78 |
| 145 | (141) | Nouvelle-Calédonie | 76,5 |
| 146 | (.) | Gibraltar | 74 |
| 147 | (.) | Cayman | 74 |
| 148 | (156) | Vanuatu | 72 |
| 149 | (136) | Palestina | 70,5 |
| 150 | (140) | Kyrgyzstan | 70 |
| 151 | (113) | Maldives | 69,5 |
| 152 | (149) | Benin | 69,5 |
| 153 | (120) | Haiti | 68 |
| 154 | (.) | Sri Lanka | 66 |
| 155 | (163) | Nepal | 64,5 |
| 156 | (145) | Surinam | 63 |
| 157 | (142) | Tajikistan | 63 |
| 158 | (132) | Fiji | 60,5 |
| 159 | (.) | Antigua & Barbuda | 59,5 |
| 160 | (148) | Madagascar | 53 |
| 161 | (130) | Liberia | 52 |
| 162 | (164) | Solomon | 52 |
| 163 | (159) | Mongolia | 50,5 |
| 164 | (152) | Seychelles | 49 |
| 165 | (155) | Butan | 48,5 |
| 166 | (157) | Taiwan | 43 |
| 167 | (154) | Papua New Guinea | 42,5 |
| 168 | (151) | Puerto Rico | 42,5 |
| 169 | (153) | Cook | 42 |
| 170 | (150) | São Tomé e Príncipe | 42 |