Spanish Primera División is the Strongest National League of the World for the fourth time in a row
English Premier League get up to the second place again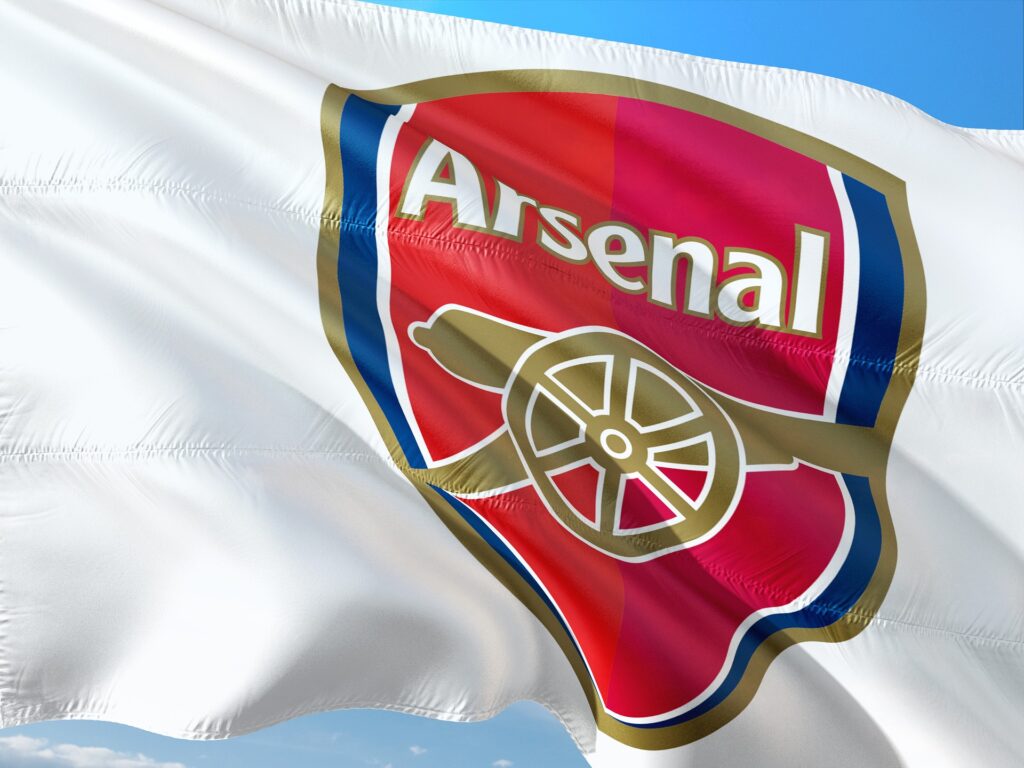 The World ranking for the Strongest National Leagues has been determined annually by the IFFHS since 1991 on the basis of all national (championship, FA Cup) and (inter)continental (confederations & FIFA club competitions) results of the clubs. This principle has proved to be a very sensitive and an objective indicator.
The Spanish Primera División retains the first place thank to the extraordinary performance in the year, so in domestic competitions as continental cups, of their three best clubs, Real Madrid CF, Club Atlético de Madrid and FC Barcelona. It is the fourth time in a row since 2010. Previously the Spanish Primera División has been The Strongest National League of the World in 2000, 2001, 2002 and 2004.
The English Premier League returns at his ancient position in 2011, moving off Brazilian Série A. His five best clubs are classified in the Club World Ranking in the top-26. It made that the difference between Primera División and Premier League was very close: The best English clubs got a better performance for continental competitions (524 points) than Spanish (469 points), but strongly they failed in the FA Cup (72 points), meanwhile La Copa del Rey semifinals were played by the four strongest Spanish teams (144 points).
German Bundesliga was third again, thanks to FC Bayern München, brilliant winner of the Club World Ranking. The UEFA Champion's League was decisive with two German clubs in the Final to give the third place. Best German clubs got 518 points from intercontinental competitions, but they got very poor performance for the domestic cup (84 points). It puts very close German Bundesliga from Primera División and Premier League.
Russian Premier Liga was so close to move French Ligue 1, and it would have had important consequences in the Club World Ranking 2014, because Russia could get the top level for leagues.
The Best South American league was the Brazilian Série A, ahead Argentina Primera División. Brazil got down from the second place to fifth. In the other hand, Colombian Primera A jumps up to place 9 and it is the third strongest league in South America, ahead of Paraguay, Chile and Ecuador.
For other football continents, Mexican Primera División is the best for CONCACAF area, ahead of Costa Rica and USA. In Asia, Republic of Korea league was better closely than Saudi Arabia and Japan was third. In Africa, Northern Countries were the three best: Tunisia, Egypt (thanks to the great continental results), and Maroc. New Zeland, since Australia was in AFC, is the winner for OFC.
Top 125
(1st January 2013 – 31st December 2013)
| | | | | |
| --- | --- | --- | --- | --- |
| Place1 | 2012(1) | | CountrySpain | Points1155,00 |
| 2 | (5) | | England | 1128,00 |
| 3 | (3) | | Germany | 1056,00 |
| 4 | (4) | | Italy | 927,00 |
| 5 | (2) | | Brazil | 896,00 |
| 6 | (6) | | Argentina | 868,00 |
| 7 | (7) | | France | 796,00 |
| 8 | (19) | | Russia | 739,50 |
| 9 | (21) | | Colombia | 724,50 |
| 10 | (14) | | Romania | 722,50 |
| 11 | (9) | | Paraguay | 721,00 |
| 12 | (23) | | Switzerland | 698,00 |
| 13 | (15) | | Turkey | 683,50 |
| 14 | (11) | | Ukraine | 682,00 |
| 15 | (20) | | México | 678,50 |
| 16 | (12) | | Belgium | 669,50 |
| 17 | (21) | | Czech Republic | 661,50 |
| 18 | (17) | | Portugal | 646,50 |
| 19 | (10) | | Chile | 621,50 |
| 20 | (13) | | Ecuador | 587,50 |
| 21 | (8) | | Netherlands | 578,50 |
| 22 | (17) | | Greece | 578,00 |
| 23 | (15) | | Korea Republik | 571,50 |
| 24 | (28) | | Saudi Arabia | 519,00 |
| 25 | (24) | | Scotland | 503,00 |
| 26 | (29) | | Cyprus | 488,50 |
| 27 | (68) | | Bulgaria | 486,50 |
| 28 | (43) | | Austria | 476,00 |
| 29 | (30) | | Norway | 472,00 |
| 30 | (27) | | Japan | 469,50 |
| 31 | (42) | | Tunisia | 462,00 |
| 32 | (32) | | Croatia | 458,00 |
| 33 | (26) | | Denmark | 435,50 |
| 34 | (70) | | China | 430,50 |
| 35 | (25) | | Uruguay | 429,00 |
| 36 | (44) | | Israel | 427,50 |
| 37 | (36) | | Iran | 419,00 |
| 38 | (61) | | Costa Rica | 403,00 |
| 39 | (51) | | Poland | 392,00 |
| 40 | (31) | | Perú | 384,00 |
| 41 | (34) | | Moldova | 380,00 |
| 42 | (41) | | Serbia | 372,00 |
| 43 | (84) | | Azerbaijan | 370,50 |
| 44 | (38) | | Bolivia | 370,00 |
| 45 | (33) | | Sweden | 366,50 |
| 46 | (87) | | Egypt | 361,50 |
| 47 | (56) | | Maroc | 359,00 |
| 48 | (69) | | Venezuela | 351,00 |
| 49 | (37) | | USA | 349,50 |
| 50 | (46) | | Georgia | 343,00 |
| 51 | (63) | | Northern Ireland | 340,50 |
| 52 | (39) | | Slovenia | 340,00 |
| 53 | (60) | | Nigeria | 332,50 |
| 54 | (59) | | Estonia | 332,00 |
| 55 | (62) | | Guatemala | 328,00 |
| 56 | (50) | | Kuwait | 327,00 |
| 57 | (46) | | Latvia | 325,50 |
| 58 | (45) | | Mali | 322,00 |
| 59 | (80) | | Albania | 321,50 |
| 60 | (39) | | Belarus | 320,50 |
| 61 | (82) | | South Africa | 316,50 |
| 62 | (72) | | Algeria | 315,50 |
| 63 | (49) | | Thailand | 315,00 |
| 64 | (66) | | Angola | 314,50 |
| 65 | (55) | | Slovakia | 310,50 |
| 66 | (81) | | Qatar | 310,00 |
| 67 | (93) | | Íceland | 308,50 |
| 68 | (53) | | Lithuania | 308,00 |
| 69 | (54) | | Uzbekistan | 299,50 |
| 70 | (83) | | Cameroun | 295,00 |
| 71 | (58) | | United Arab Emirates | 293,50 |
| 72 | (97) | | Luxembourg | 286,00 |
| 73 | (71) | | Éire | 285,00 |
| 74 | (95) | | Iraq | 283,50 |
| 75 | (91) | | Oman | 282,50 |
| 76 | (46) | | Hungary | 277,00 |
| 77 | (65) | | Ghana | 266,50 |
| 78 | (64) | | Macedonia | 265,50 |
| 79 | (76) | | El Salvador | 263,00 |
| 80 | (73) | | Côte-d'Ivoire | 261,00 |
| 81 | (92) | | Panamá | 260,00 |
| 82 | (77) | | Honduras | 253,50 |
| 83 | (104) | | Kazakhstan | 252,50 |
| 84 | (57) | | Finland | 249,00 |
| 85 | (89) | | Jordan | 248,50 |
| . | (94) | | Nicaragua | 248,50 |
| 87 | (75) | | Armenia | 245,50 |
| 88 | (74) | | Malaysia | 242,00 |
| 89 | (85) | | Congo RD | 238,00 |
| 90 | (79) | | Lebanon | 234,00 |
| 91 | (35) | | Sudan | 230,00 |
| 92 | (86) | | India | 229,00 |
| 93 | (100) | | Bahrein | 220,50 |
| 94 | (90) | | Singapore | 215,50 |
| 95 | (99) | | Indonesia | 209,00 |
| 96 | (78) | | Zambia | 206,50 |
| 97 | (67) | | Zimbabwe | 205,00 |
| 98 | (-) | | Congo | 202,00 |
| 99 | (52) | | Australia | 200,00 |
| 100 | (98) | | Hong Kong | 192,50 |
| 101 | (102) | | Bosnia Herzegovina | 189,25 |
| 102 | (88) | | Vietnam | 187,00 |
| 103 | (96) | | Yemen | 171,00 |
| 104 | (103) | | Malta | 166,00 |
| 105 | (101) | | Montenegro | 160,00 |
| 106 | (116) | | Turkmenistan | 159,50 |
| 107 | (110) | | Ethiopia | 157,00 |
| 108 | (114) | | Wales | 148,75 |
| 109 | (-) | | Faroe Island | 143,00 |
| 110 | (112) | | Burkina Faso | 138,00 |
| 111 | (119) | | Jamaica | 130,50 |
| 112 | (112) | | Botswana | 127,00 |
| 113 | (-) | | Maldives | 126,00 |
| 114 | (117) | | Kenya | 123,00 |
| 115 | (-) | | Trinidad & Tobago | 121,00 |
| 116 | (109) | | Mozambique | 118,00 |
| 117 | (106) | | New Zeland | 117,50 |
| 118 | (105) | | Tanzania | 115,00 |
| 119 | (-) | | Burundi | 114,50 |
| 120 | (-) | | Haiti | 114,00 |
| . | (120) | | Myanmar | 114,00 |
| . | (108) | | Uganda | 114,00 |
| 123 | (107) | | Senegal | 113,25 |
| 124 | (-) | | Togo | 112,00 |
| 125 | (-) | | Rwanda | 108,00 |