Club Atlético de Madrid – the World's Club Team of the Month for April 2014
Real and Atlético prepared to assault the first place!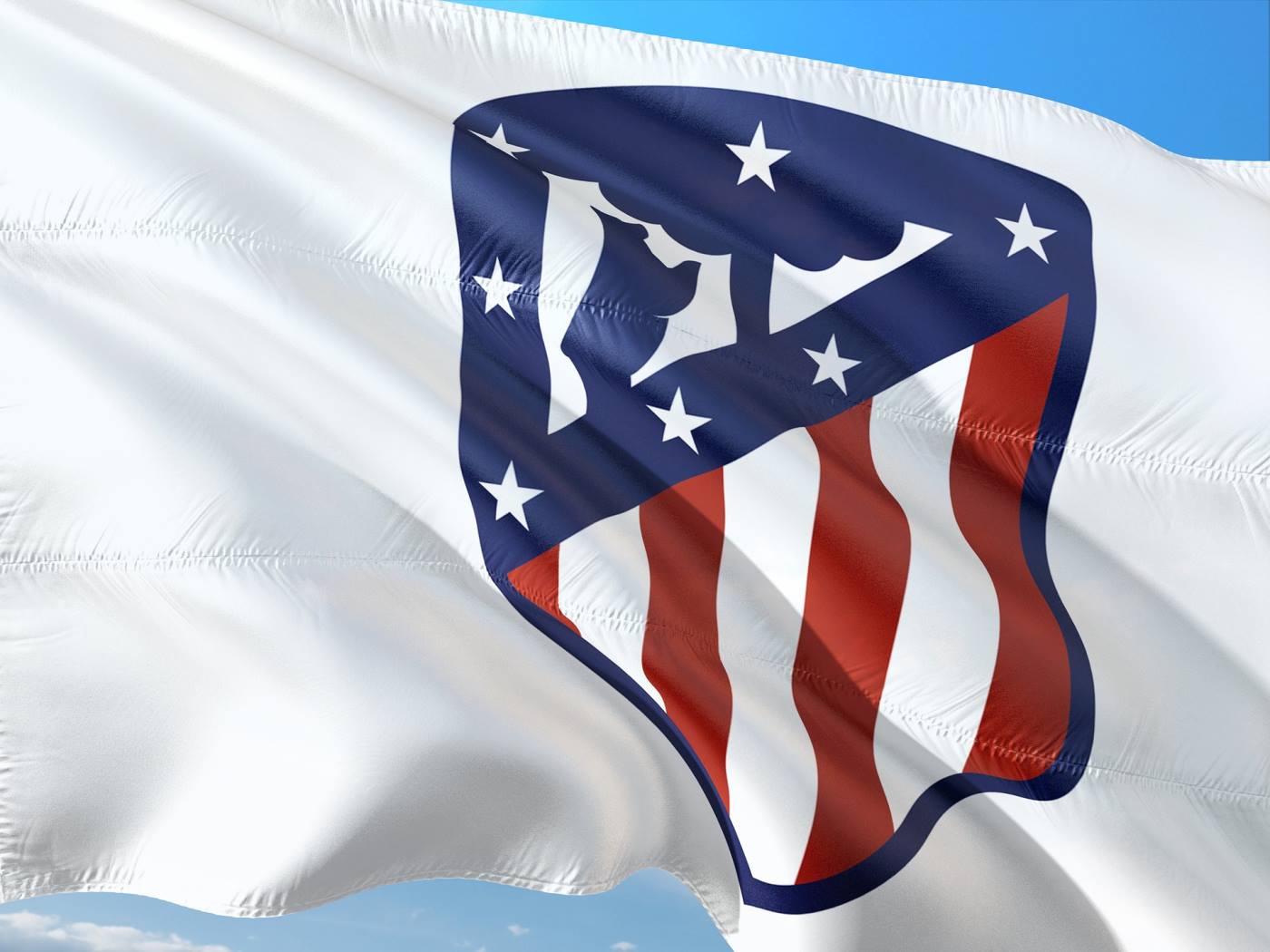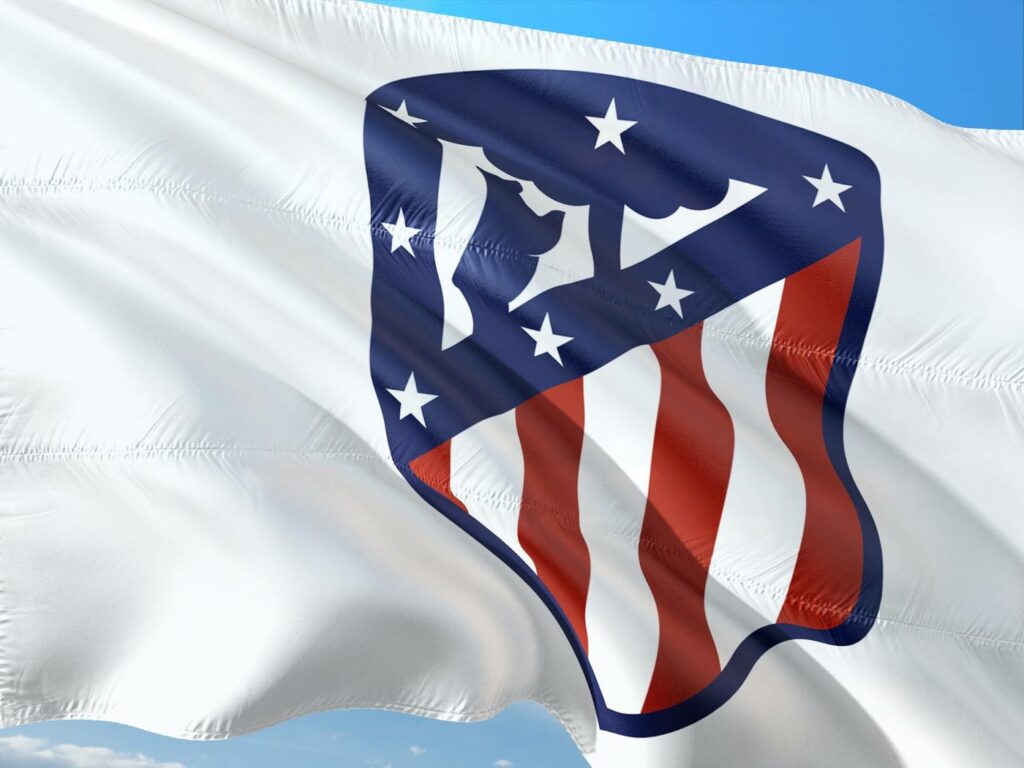 The semifinals of the UEFA League Champions opened new chances to be the winner of the Club World Ranking 2014. After month of undisputed dominance of FC Bayern, it will be very difficult to keep his 1st place in the Club World Ranking for December 2014. Bayern FC achieved 70 points from last two games in UEFA Champion's League (May 2013), UEFA Supercup (August 2013) and FIFA Club World Cup (December 2013) that can not be accounted for December 2014. Now Real Madrid and Club Atlético de Madrid achieved more than 300 points.
CA Lanús and Club Atlético Nacional de Medellín are surprisingly 4th and 5th in the Club World Ranking. This is due to both teams had a great performance in Copa Libertadores 2014 and Copa Sudamericana 2013. Argentines were the winners in Copa Sudamericana and Colombians got quarter-finals. We must take in consideration that the points from Copa Sudamericana will be deleted when December 2014 and presumably these teams will lose points and places.
Another important new presence was Sevilla FC. The team of Unai Emery had a great performance in domestic league also Europa League. Now Andalucians are very close from FC Barcelona, who loses 3 places. FC Juventus and SL Benfica, both semifinalists in Europa League, enter in top-10
It should be noted that the points of this Club World Ranking in April 2014 are increased by the influence of the World Cup calendar. Domestic cups and continental competitions played in April many matches when usually they are played for May. It means that many points are duplicated. For May 2014 many of these disruptive factors will be corrected by the update.
The World's Club Team of the Month for April is Club Atlético de Madrid, with 58 points, ahead SL Benfica Lisboa 53 points, Cruzeiro EC Belo Horizonte 41 points and Pohan Steelers, Republic of Korea, 36 points. The rojiblancos got a great performance in UEFA Champion's League and domestic League. The "game-by-game " mentality of Diego Simeone keeps alive the dream. Real Madrid CF achieved 66 points in April 2014, but they loosed a match in Dortmund and this prevents eligible for this distinction.
In the "Top 100″ there are clubs from 37 countries: 63 clubs from the UEFA, 24 from the CONMEBOL, six from the AFC, five from the CONCACAF, two from the CAF and none from the OFC. The following leagues are represented by the most clubs in the "Top 100″: Spain (7), Brazil (6), England (6), Italy (6), Argentina (5), Germany (5), Mexico (5), Paraguay (4), and Ukraine (4).
Club World Ranking
Club-Weltrangliste
Clasificación Mundial de los Clubes
Classement Mondial des Clubs
by IFFHS
Top 200
(1st May 2013 – 30th April 2014)
| | | | | |
| --- | --- | --- | --- | --- |
| Place | Mar/14 | Club | Country/level | Points |
| 1 | 0 | FC Bayern München | Deutschland/4. | 354,00 |
| 2 | 0 | Real Madrid CF | España/4. | 337,00 |
| 3 | -2 | Club Atlético de Madrid | España/4. | 315,00 |
| 4 | -20 | CA Lanús | Argentina/4. | 272,00 |
| 5 | -14 | Club Atlético Nacional SA, Medellín | Colombia/3. | 269,00 |
| 6 | 3 | FC Barcelona | España/4. | 268,00 |
| 7 | -18 | Sevilla FC | España/4. | 250,00 |
| 8 | -9 | Juventus FC, Torino | Italia/4. | 249,00 |
| 9 | 5 | Chelsea FC, London | England/4. | 244,00 |
| 10 | -4 | SL Benfica, Lisboa | Portugal/3. | 242,50 |
| 11 | 4 | FC Basel 1893 | Schweiz/3. | 242,00 |
| 12 | 4 | ACF Fiorentina, Firenze | Italia/4. | 236,00 |
| 13 | 0 | Arsenal FC, London | England/4. | 235,00 |
| 13 | 1 | Paris Saint-Germain FC | France/4. | 235,00 |
| 15 | 9 | Clube Atlético Mineiro, Belo Horizonte | Brasil/4. | 233,00 |
| 16 | 1 | SSC Napoli | Italia/4. | 226,00 |
| 17 | 6 | Tottenham Hotspur FC, London | England/4. | 220,00 |
| 18 | -3 | FC Salzburg | Österreich/3. | 218,50 |
| 19 | -8 | PFC Ludogorets 1947 Razgrad | Bulgaria/3. | 216,50 |
| 20 | -1 | CA Vélez Sársfield, Buenos Aires | Argentina/4. | 215,00 |
| 21 | 11 | BV Borussia 09 Dortmund | Deutschland/4. | 214,00 |
| 22 | 2 | FC Viktoria Plzeň | Ceská Republika/3. | 212,00 |
| 23 | -34 | CA San Lorenzo de Almagro, Buenos Aires | Argentina/4. | 204,00 |
| 23 | -10 | Olympique Lyonnais, Lyon | France/4. | 204,00 |
| 25 | -8 | Grêmio FB Porto Alegrense, Porto Alegre | Brasil/4. | 200,00 |
| 26 | 8 | Manchester City FC | England/4. | 198,00 |
| 27 | 19 | Club Independiente Santa Fe CD, Bogotá | Colombia/3. | 196,50 |
| 28 | 5 | CFP Universidad de Chile, Santiago | Chile/3. | 194,50 |
| 29 | 3 | SC FC Steaua Bucureşti | România/3. | 193,50 |
| 30 | -1 | Trabzonspor AŞ | Türkiye/3. | 192,50 |
| 31 | -16 | Valencia CF | España/4. | 190,00 |
| 32 | -3 | Arsenal de Sarandí FC | Argentina/4. | 189,00 |
| 33 | 5 | Celtic FC, Glasgow | Scotland/3. | 187,00 |
| 34 | -27 | Club Atlético Paranaense, Curitiba | Brasil/4. | 184,00 |
| 35 | -11 | Manchester United FC | England/4. | 181,00 |
| 36 | 4 | Newell's Old Boys, Rosario | Argentina/4. | 180,00 |
| 36 | 20 | FC Rubin Kazan' | Russia/3. | 180,00 |
| 38 | 2 | Guangzhou Evergrande FC | China/2. | 179,00 |
| 39 | 0 | FC Zenit St Petersburg | Russia/3. | 175,50 |
| 40 | -14 | AZ Alkmaar | Nederland/3. | 174,50 |
| 41 | -67 | Cruzeiro EC, Belo Horizonte | Brasil/4. | 174,00 |
| 41 | 12 | Olympiacos FC, Pireás | Ellás/3. | 174,00 |
| 43 | 13 | SS Lazio, Roma | Italia/4. | 172,00 |
| 44 | -5 | Eintracht Frankfurt 1893 | Deutschland/4. | 170,00 |
| 44 | 4 | AC Milan, Milano | Italia/4. | 170,00 |
| 46 | 8 | PAOK Thessaloníki FC | Ellás/3. | 169,00 |
| 47 | 5 | Club Libertad, Asunción | Paraguay/3. | 165,00 |
| 48 | 6 | KRC Genk | Belgique/3. | 164,50 |
| 49 | 13 | CS Emelec, Guayaquil | Ecuador/3. | 163,50 |
| 50 | -12 | AFC Astra Giurgiu, Ploieşti | România/3. | 163,50 |
| 51 | 3 | SC FC Petrolul Ploieşti | România/3. | 162,50 |
| 52 | 7 | R Standard de Liège | Belgique/3. | 160,50 |
| 53 | 1 | FC Schalke 04, Gelsenkirchen | Deutschland/4. | 160,00 |
| 54 | 4 | FC Seoul | Republic of Korea/3. | 159,50 |
| 55 | 13 | FC Slovan Liberec | Ceská Republika/3. | 159,00 |
| 55 | 0 | Itagüí Talento Dorado SA | Colombia/3. | 159,00 |
| 57 | 4 | FC Chornomorets Odesa | Ukrayina/3. | 158,50 |
| 58 | -57 | Club Cerro Porteño, Asunción | Paraguay/3. | 156,50 |
| 58 | -17 | Espérance Tunis | Tunisia/2. | 156,50 |
| 60 | -47 | FC Porto | Portugal/3. | 155,00 |
| 61 | -7 | GNK Dinamo Zagreb | Hrvatska/2. | 154,50 |
| 61 | -74 | Club Nacional, Asunción | Paraguay/3. | 154,50 |
| 63 | -19 | CS Sfaxien | Tunisia/2. | 154,00 |
| 64 | -37 | CR Flamengo, Rio de Janeiro | Brasil/4. | 153,00 |
| 64 | 13 | Real Sociedad de Fútbol, San Sebastián | España/4. | 153,00 |
| 66 | 1 | AS Roma | Italia/4. | 152,00 |
| 67 | -20 | Botafogo FR, Rio de Janeiro | Brasil/4. | 151,00 |
| 68 | -2 | FC Thun | Schweiz/3. | 149,50 |
| 69 | 9 | TSV Bayer 04 Leverkusen | Deutschland/4. | 149,00 |
| 70 | -10 | CDSC Cruz Azul, México | México/3. | 148,50 |
| 71 | -14 | HNK Rijeka | Hrvatska/2. | 148,00 |
| 72 | -64 | CSD Independiente del Valle, Sangolquí | Ecuador/3. | 147,00 |
| 72 | 0 | AFC Ajax, Amsterdam | Nederland/3. | 147,00 |
| 72 | 3 | FC Dnipro Dnipropetrovsk | Ukrayina/3. | 147,00 |
| 75 | 2 | FC Zulte Waregem | Belgique/3. | 146,00 |
| 75 | -15 | APOEL FC, Nicosía | Cypern/3. | 146,00 |
| 75 | -7 | NK Maribor | Slovenija/2. | 146,00 |
| 75 | 12 | FC Shakhtar Donetsk | Ukrayina/3. | 146,00 |
| 79 | 22 | CD Universidad Católica, Santiago | Chile/3. | 145,50 |
| 79 | -12 | Deportivo Toluca FC | México/3. | 145,50 |
| 79 | -20 | Pohang Steelers | Republic of Korea/3. | 145,50 |
| 82 | 16 | Maccabi Tel Aviv FC | Israel/2. | 144,00 |
| 83 | 7 | FC Dynamo Kiiv | Ukrayina/3. | 143,50 |
| 84 | -14 | FC Sheriff Tiraspol | Moldova/2. | 143,00 |
| 85 | -9 | Real Betis Balompié, Sevilla | España/4. | 140,00 |
| 86 | -5 | Club Santos Laguna, Torreón | México/3. | 139,50 |
| 87 | -85 | Club The Strongest, La Paz | Bolivia/2. | 139,00 |
| 87 | 3 | Al-Shabab FC, Ar-Riyāḍ | Saudi Arabia/3. | 139,00 |
| 89 | 8 | Al Kuwait SC | Kuwait/2. | 137,00 |
| 89 | 15 | Club Tijuana Xoloitzcuintles de Caliente | México/3. | 137,00 |
| 91 | -12 | Swansea City AFC | England/4. | 136,00 |
| 91 | 5 | Qadisia SC, Al Kuwait | Kuwait/2. | 136,00 |
| 93 | -108 | Club León | México/3. | 135,00 |
| 93 | 37 | Galatasaray AŞ, İstanbul | Türkiye/3. | 135,00 |
| 95 | -31 | CD O'Higgins, Rancagua | Chile/3. | 132,00 |
| 96 | -40 | PFC Botev Plovdiv | Bulgaria/3. | 131,50 |
| 97 | 27 | Esbjerg fB | Danmark/2. | 131,00 |
| 98 | 58 | Club Olimpia, Asunción | Paraguay/3. | 130,50 |
| 99 | -93 | AS Monaco FC | France/4. | 130,00 |
| 100 | -3 | GD Estoril-Praia | Portugal/3. | 129,50 |
| 101 | -17 | Molde FK | Norge/3. | 128,50 |
| 102 | 15 | CA River Plate, Buenos Aires | Argentina/4. | 128,00 |
| 102 | 26 | KP Legia Warszawa | Polska/2. | 128,00 |
| 104 | 7 | FC Kuban' Krasnodar | Russia/3. | 127,50 |
| 105 | -31 | SK Rapid Wien | Österreich/3. | 127,00 |
| 106 | -25 | Raja CA de Casablanca | Morocco/2. | 126,50 |
| 106 | 3 | PSV Eindhoven | Nederland/3. | 126,50 |
| 108 | 19 | Udinese Calcio | Italia/4. | 126,00 |
| 108 | 2 | FK Vojvodina Novi Sad | Srbija/2. | 126,00 |
| 110 | 19 | Jeonbuk Hyundai Motors FC, Jeonju | Republic of Korea/3. | 125,50 |
| 111 | 24 | CA Boca Juniors, Buenos Aires | Argentina/4. | 125,00 |
| 111 | -268 | Club Bolívar, La Paz | Bolivia/2. | 125,00 |
| 111 | -31 | Étoile Sportive du Sahel | Tunisia/2. | 125,00 |
| 114 | -50 | A Deportivo Cali, Santiago de Cali | Colombia/3. | 124,50 |
| 114 | 36 | Al-Hilal S FC, Ar-Riyāḍ | Saudi Arabia/3. | 124,50 |
| 116 | 3 | TP Mazembe, Lubumbashi | Congo RD/2. | 124,00 |
| 117 | -8 | FK Austria Wien | Österreich/3. | 123,50 |
| 117 | 15 | CS Pandurii Lignitul Târgu Jiu | România/3. | 123,50 |
| 119 | 9 | Qarabağ Ağdam FK, Bakı | Azärbaycan/2. | 123,00 |
| 120 | 6 | AA Ponte Preta, São Paulo | Brasil2/4. | 122,00 |
| 120 | -81 | Wigan Athletic FC | England2/4. | 122,00 |
| 122 | 28 | Maccabi Haifa FC | Israel/2. | 121,00 |
| 123 | -120 | Unión Española, Santiago | Chile/3. | 120,50 |
| 123 | 24 | Apollon Limassol FC | Cypern/3. | 120,50 |
| 125 | 62 | São Paulo FC | Brasil/4. | 120,00 |
| 125 | 8 | A Deportivo Pasto, San Juan de Pasto | Colombia/3. | 120,00 |
| 125 | -14 | Liverpool FC | England/4. | 120,00 |
| 128 | 4 | VMFD Žalgiris Vilnius | Lietuva/2. | 119,50 |
| 128 | -55 | Sanfrecce Hiroshima | Nippon/3. | 119,50 |
| 130 | 52 | Esteghlal FC | Iran/2. | 118,50 |
| 130 | 36 | FC Girondins de Bordeaux | France/4. | 118,00 |
| 130 | 12 | AS Saint-Étienne Loire | France/4. | 118,00 |
| 133 | -39 | LD Alajuelense, Alajuela | Costa Rica/2. | 117,00 |
| 133 | -7 | LDU de Loja | Ecuador/3. | 117,00 |
| 133 | 2 | Zamalek SC, al-Qāhirah | Egypt/2. | 117,00 |
| 133 | 12 | Rosenborg BK, Trondheim | Norge/3. | 117,00 |
| 137 | -5 | Everton FC, Liverpool | England/4. | 116,00 |
| 137 | -114 | Kawasaki Frontale | Nippon/3. | 116,00 |
| 137 | -16 | IF Elfsborg | Sverige/2. | 116,00 |
| 140 | 28 | Al-Ahly SC, al-Qāhirah | Egypt/2. | 115,50 |
| 140 | -52 | Saint Johnstone FC, Perth | Scotland/3. | 115,50 |
| 142 | -34 | Estudiantes de La Plata | Argentina/4. | 114,00 |
| 142 | -7 | AC Sparta Praha | Ceská Republika/3. | 114,00 |
| 142 | 0 | Athletic Club, Bilbao | España/4. | 114,00 |
| 145 | -114 | Yokohama F Marinos | Nippon/3. | 113,00 |
| 146 | 17 | Millonarios FC SA, Bogotá | Colombia/3. | 112,00 |
| 147 | -214 | Defensor Sporting Club, Montevideo | Uruguay/2. | 111,50 |
| 148 | 82 | SC Corinthians Paulista, São Paulo | Brasil/4. | 111,00 |
| 149 | -6 | Goiás EC, Goiânia | Brasil/4. | 110,00 |
| 149 | -6 | Lille OSC Métrpole | France/4. | 110,00 |
| 149 | -6 | FC Differdange 03 | Luxembourg/2. | 110,00 |
| 152 | -1 | Club Guaraní, Asunción | Paraguay/3. | 109,50 |
| 153 | 4 | FK Ventspils | Latvija/2. | 109,00 |
| 153 | 33 | Buriram United FC | Thailand/2. | 109,00 |
| 154 | -6 | PAE APS Atromitos FC, Athína | Ellás/3. | 108,00 |
| 154 | 8 | FC Dinamo Tbilisi | Georgia/2. | 108,00 |
| 154 | 44 | Stade Malien de Bamako | Mali/2. | 108,00 |
| 157 | -28 | Godoy Cruz Antonio Tomba | Argentina/4. | 106,00 |
| 157 | -3 | EC Bahia, Salvador | Brasil/4. | 106,00 |
| 157 | 2 | VfL Wolfsburg | Deutschland/4. | 106,00 |
| 160 | 14 | FC St Gallen 1879 | Schweiz/3. | 105,50 |
| 161 | -4 | Lekhwiya SC, ad-Dōha | Qatar/2. | 105,00 |
| 162 | -85 | Panathinaikos FC, Athína | Ellás/3. | 104,00 |
| 164 | -28 | ES Sétif | Algérie/2. | 103,50 |
| 164 | 36 | Club América, México | México/3. | 103,50 |
| 163 | 104 | Fenerbahçe SK, İstambul | Türkiye/3. | 103,50 |
| 167 | 8 | Grasshopper Club Zürich | Schweiz/3. | 103,00 |
| 167 | -25 | Malmö FF | Sverige/2. | 103,00 |
| 169 | -55 | Léopards de Dolisié | Congo/2. | 101,50 |
| 169 | -115 | Kaizer Chiefs FC | South Africa/2. | 101,50 |
| 171 | 22 | FC Anji Makhachkala, Kaspiysk | Russia/3. | 100,50 |
| 172 | -4 | CA Belgrano de Córdoba | Argentina/4. | 100,00 |
| 172 | 2 | EC Vitória, Salvador | Brasil/4. | 100,00 |
| 172 | -163 | Stade Rennais FC, Rennes | France/4. | 100,00 |
| 172 | 9 | El Jaish SC, ad-Dōha | Qatar/2. | 100,00 |
| 172 | -207 | Zamora FC, Barinas | Venezuela/2. | 100,00 |
| 177 | 12 | Club Deportes Iquique | Chile/3. | 99,50 |
| 177 | 36 | Al-Nassr FC, Ar-Riyāḍ | Saudi Arabia/3. | 99,50 |
| 179 | -41 | Ulsan Hyundai Horang-I | Republic of Korea/3. | 99,00 |
| 180 | -9 | PFC CSKA Moskva | Russia/3. | 98,50 |
| 181 | -11 | SC Internacional, Porto Alegre | Brasil/4. | 98,00 |
| 181 | 21 | KS Skënderbeu Korçe | Shqiperia/2. | 98,00 |
| 182 | 6 | CD La Equidad Seguros, Bogotá | Colombia/3. | 97,50 |
| 182 | 40 | CS Herediano, Heredia | Costa Rica/2. | 97,50 |
| 185 | 64 | Fluminense FC, Rio de Janeiro | Brasil/4. | 97,00 |
| 185 | 4 | FK Jablonec | Ceská Republika/3. | 97,00 |
| 187 | -18 | FC Shakhter Karagandy | Kazakhstan/2. | 96,50 |
| 188 | -21 | CSD Colo Colo, Santiago | Chile/3. | 96,00 |
| 188 | -71 | Kitchee FC, Hong Kong | Hong Kong/2. | 96,00 |
| 190 | -24 | Séwé Sport de San Pedro | Côte-d'Ivoire/2. | 95,00 |
| 191 | -297 | Foolad Khuzestan FC, Ahvāz | Iran/2. | 94,50 |
| 192 | 7 | CA All Boys, Buenos Aires | Argentina/4. | 94,00 |
| 192 | 46 | Cotonsport de Garoua | Cameroun/2. | 94,00 |
| 192 | 20 | CD Cobreloa, Calama | Chile/3. | 94,00 |
| 192 | -34 | MTÜ SK FC Levadia Tallinn | Eesti/2. | 94,00 |
| 192 | 23 | CA Monarcas Morelia | México/3. | 94,00 |
| 192 | -142 | Al-Merreikh Omdurman | Sudan/2. | 94,00 |
| 192 | -101 | Al Ahli FC Dubai | UAE/2. | 94,00 |
| 199 | -131 | Cerezo Osaka FC | Nippon/3. | 93,00 |
| 200 | -38 | SC Freiburg | Deutschland/4. | 92,00 |
| 200 | -267 | En Avant Guimgamp | France/4. | 92,00 |