FC Bayern München: 1st of Club World Ranking  2013 – Real Madrid CF moves Chelsea FC London from the second position
Since 1991 IFFHS creates the Club World Ranking with all the match results from all official competitions in the world. For first time in the history of the Club World Ranking a German team is the winner. FC Bayern München reached the second best score in Club World Ranking, surpassed only by FC Juventus with 372,7 in 1993 – when it was ancient rules. The team coached by Jupp Heynckes won the both German domestic competitions and the UEFA's Champions League, and later with Josep Guardiola won UEFA's Super Cup and the FIFA Club World Cup.
Spanish clubs are also very well listed with their three best clubs in top-5, with English Chelsea FC sandwiched by the two Madrilenian arch-rivals. Real Madrid CF did not win any competition but the "White team" reached at UEFA Champion's League semifinals, final in Copa del Rey and was placed second in La Liga. The great performance of Club Atlético de Madrid moved FC Barcelona, the former winner 2012, to fifth place.
It is remarkable to see the presence of FC Basel in seventh place. The swiss team did an extraordinary campaign through the year, so in domestic championship as continental competitions.
South American teams had an irregular season. The best team was Clube Atlético Mineiro. It's performance in FIFA Club Word Cup was disappointing. It seems that Apertura/Clausura system causes many changes for the best teams in the same year.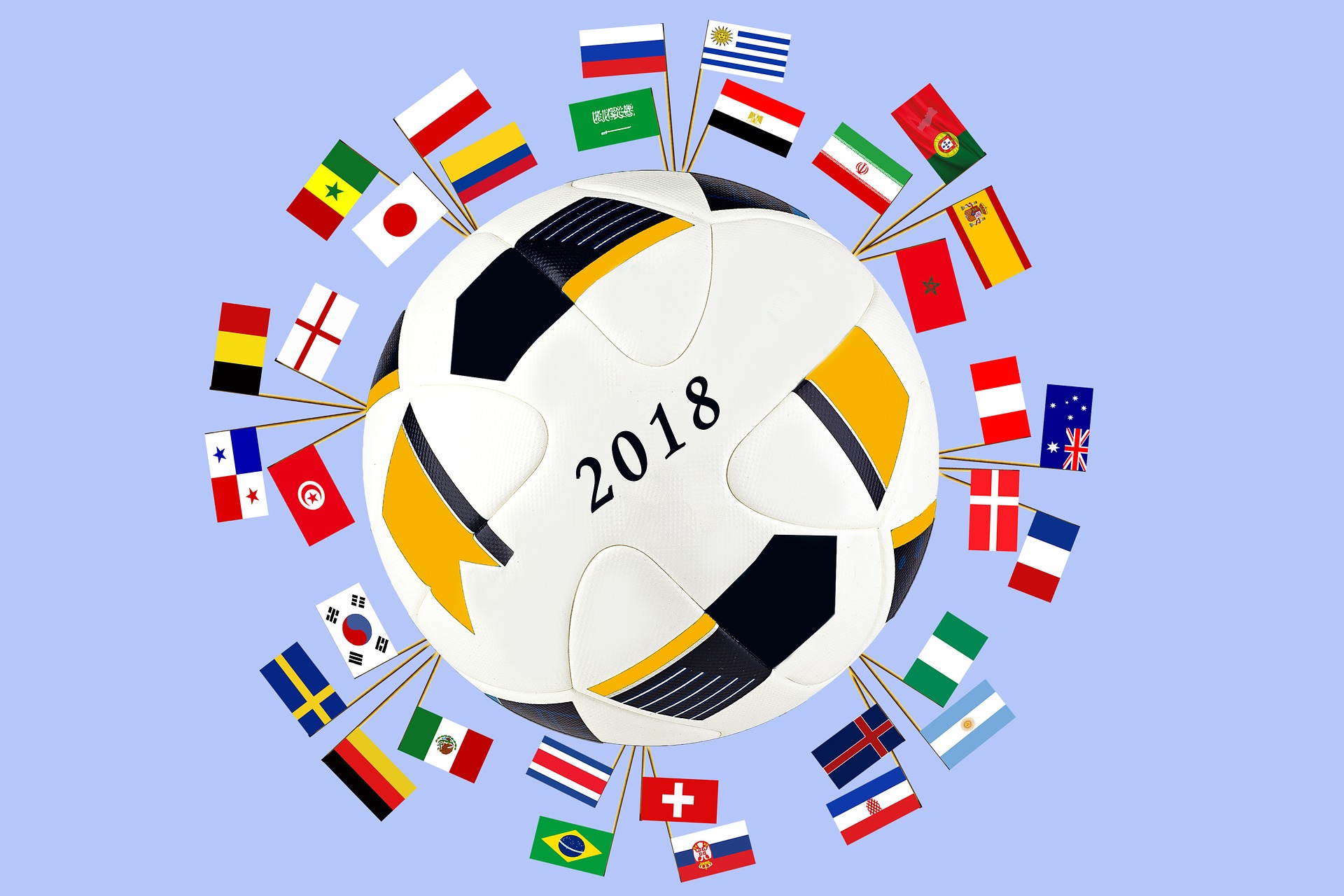 In the "Top 100″ (there listed 102 clubs) there are clubs from 39 countries: 68 clubs from the UEFA, 21 from the CONMEBOL, seven from the AFC, three from the CONCACAF, three from the CAF and none from the OFC. The following leagues are represented by the most clubs in the "Top 100″: Argentina (7), Spain (7), England (6), Italy (6), Brazil (5), Germany (5), Colombia (4), France (4), Romania (4), Ukraine (4). The "Top 10″ for each of the four football continents – South America, Africa, Asia and CONCACAF – are as follows:
TOP 10 South America
| | | | |
| --- | --- | --- | --- |
| 8 | Clube Atlético Mineiro, Belo Horizonte | Brasil/4 | 238,00 |
| 14 | Club Independiente Santa Fe CD, Bogotá | Colombia/3 | 214,00 |
| 17 | Club Olimpia, Asunción | Paraguay/3 | 208,50 |
| 22 | Club Libertad, Asunción | Paraguay/3 | 199,50 |
| 24 | CA Vélez Sársfield, Buenos Aires | Argentina/4 | 197,00 |
| 27 | Club Atlético Nacional SA, Medellín | Colombia/3 | 192,50 |
| 31 | Grêmio FB Porto Alegrense, Porto Alegre | Brasil/4 | 182,00 |
| 31 | Newell's Old Boys, Rosario | Argentina/4 | 182,00 |
| 33 | CS Emelec, Guayaquil | Ecuador/3 | 180,00 |
| 36 | CFP Universidad de Chile, Santiago | Chile/3 | 176,00 |
Top 10 Africa
| | | | |
| --- | --- | --- | --- |
| 93 | Espérance Tunis | Tunisie/2 | 129,50 |
| 93 | Stade Malien de Bamako | Mali/2 | 129,50 |
| 98 | CS Sfaxien | Tunisie/2 | 127,00 |
| 114 | Al-Ahly SC, al-Qāhirah | Egypt/2 | 118,00 |
| 121 | TP Mazembe, Lubumbashi | Congo RD/2 | 116,50 |
| 135 | Orlando Pirates FC | South Africa/2 | 110,50 |
| 138 | Cotonsport de Garoua | Cameroun/2 | 109,50 |
| 151 | Zamalek SC, al-Qāhirah | Egypt/2 | 104,50 |
| 168 | CRD Libolo, Calulo | Angola/2 | 99,50 |
| 172 | Raja CA de Casablanca | Maroc/2 | 97,50 |
Top 10 Asia
| | | | |
| --- | --- | --- | --- |
| 34 | Guangzhou Evergrande FC | China/2 | 178,50 |
| 51 | FC Seoul | Republic Korea/3 | 161,00 |
| 67 | Esteghlal FC | Iran/2 | 148,00 |
| 84 | Al-Shabab FC, Ar-Riyāḍ | Saudi Arabia/3 | 134,50 |
| 91 | Pohang Steelers | Republic Korea/3 | 130,50 |
| 95 | Jeonbuk Hyundai Motors FC, Jeonju | Republic Korea/3 | 128,50 |
| 100 | Kashiwa Reysol | Japan/3 | 126,00 |
| 103 | Al-Hilal S FC, Ar-Riyāḍ | Saudi Arabia/3 | 124,00 |
| 109 | Buriram United FC | Thailand/2 | 120,00 |
| 112 | Al-Ahli, Jeddah | Saudi Arabia/3 | 119,00 |
Top 10 CONCACAF
| | | | |
| --- | --- | --- | --- |
| 36 | Club Tijuana Xoloitzcuintles de Caliente | México/3 | 176,00 |
| 78 | Deportivo Toluca FC | México/3 | 138,00 |
| 92 | CDSC Cruz Azul, México | México/3 | 130,00 |
| 112 | Club América, México | México/3 | 119,00 |
| 126 | CF Monterrey | México/3 | 115,50 |
| 144 | Club Santos Laguna, Torreón | México/3 | 106,50 |
| 160 | CS Herediano, Heredia | Costa Rica/2 | 101,00 |
| 188 | LD Alajuelense, Alajuela | Costa Rica/2 | 92,00 |
| 212 | CSD Comunicaciones, Guatemala | Guatemala/2 | 87,00 |
| 217 | CA Monarcas, Morelia | México/3 | 86,00 |
Club World Ranking 2013
Club-Weltrangliste 2013
Clasificación Mundial de los Clubes 2013
Classement Mondial des Clubs 2013
by IFFHS
Top 200
(1st January 2013 – 31st December 2013)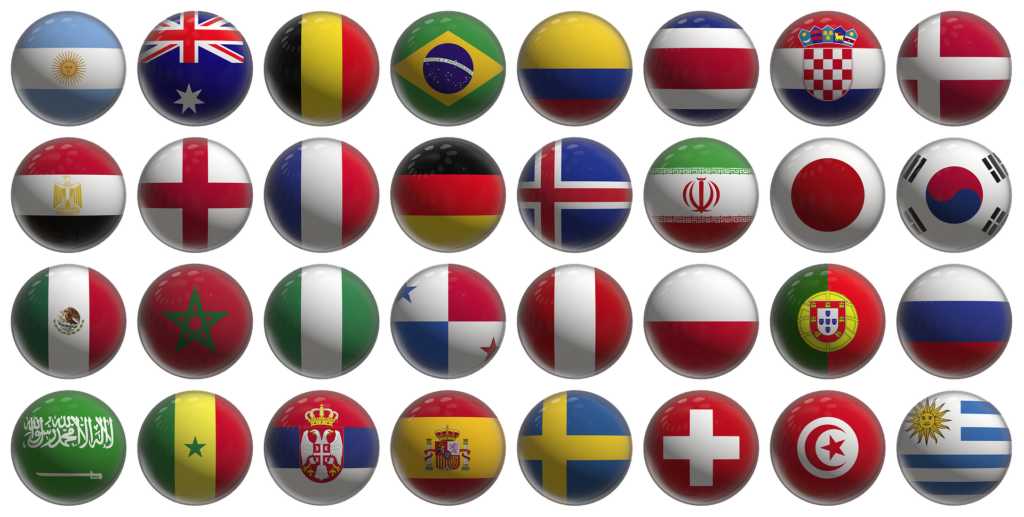 | | | | |
| --- | --- | --- | --- |
| 1 | FC Bayern München | Deutschland/4 | 370,00 |
| 2 | Real Madrid CF | España/4 | 290,00 |
| 3 | Chelsea FC, London | England/4 | 273,00 |
| 4 | Club Atlético de Madrid | España/4 | 251,00 |
| 5 | FC Barcelona | España/4 | 247,00 |
| 6 | Paris Saint-Germain FC | France/4 | 240,00 |
| 7 | FC Basel 1893 | Schweiz/3 | 239,00 |
| 8 | Clube Atlético Mineiro, Belo Horizonte | Brasil/4 | 238,00 |
| | Tottenham Hotspur FC, London | England/4 | 238,00 |
| 10 | SL Benfica, Lisboa | Portugal/3 | 232,00 |
| 11 | FC Rubin Kazan' | Russia/3 | 223,50 |
| 12 | BV Borussia 09 Dortmund | Deutschland/4 | 218,00 |
| 13 | FC Viktoria Plzeň | Ceská Republika/3 | 214,50 |
| 14 | Club Independiente Santa Fe CD, Bogotá | Colombia/3 | 214,00 |
| 15 | Arsenal FC, London | England/4 | 212,00 |
| | Manchester City FC | England/4 | 212,00 |
| 17 | Club Olimpia, Asunción | Paraguay/3 | 208,50 |
| 17 | Sevilla FC | España/4 | 208,00 |
| 19 | Juventus FC, Torino | Italia/4 | 205,00 |
| 20 | SS Lazio, Roma | Italia/4 | 204,00 |
| 21 | SC FC Steaua Bucureşti | România/3 | 200,50 |
| 22 | Club Libertad, Asunción | Paraguay/3 | 199,50 |
| 23 | Celtic FC, Glasgow | Scotland/3 | 199,00 |
| 24 | CA Vélez Sársfield, Buenos Aires | Argentina/4 | 197,00 |
| 25 | Trabzonspor AŞ | Türkiye/3 | 196,00 |
| 26 | Manchester United FC | England/4 | 193,00 |
| 27 | Club Atlético Nacional SA, Medellín | Colombia/3 | 192,50 |
| 28 | KRC Genk | Belgique/3 | 187,00 |
| 29 | FC Zenit St Petersburg | Russia/3 | 186,50 |
| 30 | Fenerbahçe SK, İstambul | Türkiye/3 | 183,50 |
| 31 | Grêmio FB Porto Alegrense, Porto Alegre | Brasil/4 | 182,00 |
| | Newell's Old Boys, Rosario | Argentina/4 | 182,00 |
| 33 | CS Emelec, Guayaquil | Ecuador/3 | 180,00 |
| 34 | Guangzhou Evergrande FC | China/2 | 178,50 |
| 35 | AC Milan, Milano | Italia/4 | 178,00 |
| 36 | CFP Universidad de Chile, Santiago | Chile/3 | 176,00 |
| | Club Tijuana Xoloitzcuintles de Caliente | México/3 | 176,00 |
| 38 | ACF Fiorentina, Firenze | Italia/4 | 174,00 |
| 39 | CA Lanús | Argentina/4 | 172,00 |
| 40 | PFC Ludogorets 1947 Razgrad | Bulgaria/2 | 171,00 |
| 41 | FC Salzburg | Österreich/2 | 168,00 |
| | SC Corinthians Paulista, São Paulo | Brasil/4 | 168,00 |
| 43 | FC Slovan Liberec | Ceská Republika/3 | 167,00 |
| 44 | Olympiacos FC, Pireás | Greece/3 | 166,50 |
| | PAOK Thessaloníki FC | Greece/3 | 166,50 |
| 46 | Olympique Lyonnais, Lyon | France/4 | 166,00 |
| | SSC Napoli | Italia/4 | 166,00 |
| 48 | Arsenal de Sarandí FC | Argentina/4 | 165,00 |
| 49 | SC FC Petrolul Ploieşti | România/3 | 164,00 |
| 50 | São Paulo FC | Brasil/4 | 163,00 |
| 51 | FC Seoul | Republic Korea/3 | 161,00 |
| 52 | FC Schalke 04, Gelsenkirchen | Deutschland/4 | 159,00 |
| | Valencia CF | España/4 | 159,00 |
| 54 | R Standard de Liège | Belgique/3 | 157,50 |
| 55 | CD Universidad Católica, Santiago | Chile/3 | 157,00 |
| | TSV Bayer 04 Leverkusen | Deutschland/4 | 157,00 |
| 57 | FC Girondins de Bordeaux | France/4 | 156,00 |
| 58 | Galatasaray AŞ, İstanbul | Türkiye/3 | 154,50 |
| 59 | CA Tigre, Victoria | Argentina/4 | 152,00 |
| | Eintracht Frankfurt 1893 | Deutschland/4 | 152,00 |
| | FC Thun | Schweiz/3 | 152,00 |
| 62 | FC Shakhtar Donetsk | Ukraine/3 | 150,00 |
| | Itagüí Talento Dorado SA | Colombia/3 | 150,00 |
| 64 | AFC Ajax, Amsterdam | Nederland/3 | 149,50 |
| | FC Chornomorets Odesa | Ukraine/3 | 149,50 |
| 66 | CA Boca Juniors, Buenos Aires | Argentina/4 | 149,00 |
| 67 | AFC Astra Giurgiu, Ploieşti | România/3 | 148,00 |
| | Esteghlal FC | Iran/2 | 148,00 |
| 69 | Fluminense FC, Rio de Janeiro | Brasil/4 | 145,00 |
| 70 | GNK Dinamo Zagreb | Hrvatska/2 | 143,50 |
| 71 | AZ Alkmaar | Nederland/3 | 142,00 |
| 72 | Maccabi Haifa FC | Israel/2 | 141,00 |
| | Maccabi Tel Aviv FC | Israel/2 | 141,00 |
| 74 | FC Dnipro Dnipropetrovsk | Ukraine/3 | 140,00 |
| | FC Dynamo Kiiv | Ukraine/3 | 140,00 |
| 76 | C Deportes Tolima SA, Ibagué | Colombia/3 | 139,50 |
| | PSV Eindhoven | Nederland/3 | 139,50 |
| 78 | Deportivo Toluca FC | México/3 | 138,00 |
| 79 | Esbjerg fB | Danmark/3 | 137,50 |
| 80 | FC Zulte Waregem | Belgique/3 | 137,00 |
| | Real Sociedad de Fútbol, San Sebastián | España/4 | 137,00 |
| 82 | KP Legia Warszawa | Polska/2 | 136,00 |
| | Real Betis Balompié, Sevilla | España/4 | 136,00 |
| 84 | Al-Shabab FC, Ar-Riyāḍ | Saudi Arabia/3 | 134,50 |
| | HNK Rijeka | Hrvatska/2 | 134,50 |
| 86 | CS Pandurii Lignitul Târgu Jiu | România/3 | 132,50 |
| 87 | AS Saint-Étienne Loire | France/4 | 132,00 |
| | CA San Lorenzo de Almagro, Buenos Aires | Argentina/4 | 132,00 |
| | NK Maribor | Slovenija/2 | 132,00 |
| 90 | FC Kuban' Krasnodar | Russia/3 | 131,50 |
| 91 | Pohang Steelers | Republic Korea/3 | 130,50 |
| 92 | CDSC Cruz Azul, México | México/3 | 130,00 |
| 93 | Espérance Tunis | Tunisie/2 | 129,50 |
| | Stade Malien de Bamako | Mali/2 | 129,50 |
| 95 | Jeonbuk Hyundai Motors FC, Jeonju | Republic Korea/3 | 128,50 |
| 96 | FK Vojvodina Novi Sad | Srbija/2 | 128,00 |
| 97 | FC Porto | Portugal/3 | 127,50 |
| 98 | CS Sfaxien | Tunisie/2 | 127,00 |
| | FC Sheriff Tiraspol | Moldova/2 | 127,00 |
| 100 | AS Roma | Italia/4 | 126,00 |
| | Kashiwa Reysol | Japan/3 | 126,00 |
| | Swansea City AFC | England/4 | 126,00 |
| 103 | Al-Hilal S FC, Ar-Riyāḍ | Saudi Arabia/3 | 124,00 |
| | Real Garcilaso | Perú/2 | 124,00 |
| 105 | AA Ponte Preta, São Paulo | Brasil/4 | 122,00 |
| | Club Atlético Paranaense, Curitiba | Brasil/4 | 122,00 |
| | FC Internazionale Milano | Italia/4 | 122,00 |
| 108 | Club Nacional de Football, Montevideo | Uruguay/3 | 121,50 |
| 109 | A Deportivo Pasto, San Juan de Pasto | Colombia/3 | 120,00 |
| | Buriram United FC | Thailand/2 | 120,00 |
| 111 | Qarabağ Ağdam FK, Bakı | Azerbaijan/2 | 119,50 |
| 112 | Al-Ahli, Jeddah | Saudi Arabia/3 | 119,00 |
| | Club América, México | México/3 | 119,00 |
| 114 | Al-Ahly SC, al-Qāhirah | Egypt/2 | 118,00 |
| | CA River Plate, Buenos Aires | Argentina/4 | 118,00 |
| | Molde FK | Norge/3 | 118,00 |
| | Newcastle United FC | England/4 | 118,00 |
| 118 | Apollon Limassol FC | Cypern/3 | 117,50 |
| 119 | GD Estoril-Praia | Portugal/3 | 117,00 |
| | Rosenborg BK, Trondheim | Norge/3 | 117,00 |
| 121 | TP Mazembe, Lubumbashi | Congo RD/2 | 116,50 |
| | VMFD Žalgiris Vilnius | Lietuva/2 | 116,50 |
| 123 | Barcelona SC, Guayaquil | Ecuador/3 | 116,00 |
| | CR Flamengo, Rio de Janeiro | Brasil/4 | 116,00 |
| | Udinese Calcio | Italia/4 | 116,00 |
| 126 | APOEL FC, Nicosía | Cypern/3 | 115,50 |
| | CF Monterrey | México/3 | 115,50 |
| | Qadisia SC, Al Kuwait | Kuwait/2 | 115,50 |
| 129 | FK Austria Wien | Österreich/2 | 115,00 |
| 130 | VfB Stuttgart | Deutschland/4 | 114,00 |
| 131 | Cruzeiro EC, Belo Horizonte | Brasil/4 | 112,00 |
| 132 | AC Sparta Praha | Ceská Republika/3 | 111,50 |
| | Al Kuwait SC | Kuwait/2 | 111,50 |
| | Grasshopper Club Zürich | Schweiz/3 | 111,50 |
| 135 | Orlando Pirates FC | South Africa/2 | 110,50 |
| 136 | Everton FC, Liverpool | England/4 | 110,00 |
| | Liverpool FC | England/4 | 110,00 |
| 138 | Cotonsport de Garoua | Cameroun/2 | 109,50 |
| 139 | PFC Botev Plovdiv | Bulgaria/2 | 109,00 |
| 140 | FC St Gallen 1879 | Schweiz/3 | 108,50 |
| 141 | Millonarios FC SA, Bogotá | Colombia/3 | 108,00 |
| 142 | FC Dinamo Tbilisi | Georgia/2 | 107,00 |
| | SK Rapid Wien | Österreich/2 | 107,00 |
| 144 | Club Guaraní, Asunción | Paraguay/3 | 106,50 |
| | Club Santos Laguna, Torreón | México/3 | 106,50 |
| 146 | Club Cerro Porteño, Asunción | Paraguay/3 | 106,00 |
| 147 | FC Anji Makhachkala, Kaspiysk | Russia/3 | 105,50 |
| | FK Ventspils | Latvija/2 | 105,50 |
| 149 | CD Cobreloa, Calama | Chile/3 | 105,00 |
| | IF Elfsborg | Sverige/2 | 105,00 |
| 151 | Zamalek SC, al-Qāhirah | Egypt/2 | 104,50 |
| 152 | Goiás EC, Goiânia | Brasil/4 | 104,00 |
| | VfL Wolfsburg | Deutschland/4 | 104,00 |
| 154 | FC Metallist Kharkiv | Ukraine/3 | 102,50 |
| 155 | CSD Independiente del Valle, Sangolquí | Ecuador/3 | 102,00 |
| | EC Bahia, Salvador | Brasil/4 | 102,00 |
| | FC Differdange 03 | Luxembourg/2 | 102,00 |
| | LDU de Loja | Ecuador/3 | 102,00 |
| | Lille OSC Métrpole | France/4 | 102,00 |
| 160 | CS Herediano, Heredia | Costa Rica/2 | 101,00 |
| | Málaga CF | España/4 | 101,00 |
| | RSC Anderlecht | Belgique/3 | 101,00 |
| 163 | CA Peñarol, Montevideo | Uruguay/3 | 100,50 |
| | Club Nacional, Asunción | Paraguay/3 | 100,50 |
| 165 | Botafogo FR, Rio de Janeiro | Brasil/4 | 100,00 |
| | SC Freiburg | Deutschland/4 | 100,00 |
| | Wigan Athletic FC | England/4 | 100,00 |
| 168 | CRD Libolo, Calulo | Angola/2 | 99,50 |
| 169 | Erbil SC | Iraq/2 | 99,00 |
| | Vitória SC Guimarães | Portugal/3 | 99,00 |
| 171 | EC Vitória, Salvador | Brasil/4 | 98,00 |
| 172 | Bunyodkor PFK, Toshkent | Uzbekistan/2 | 97,50 |
| | Raja CA de Casablanca | Maroc/2 | 97,50 |
| 174 | Asteras Tripolis FC | Greece/3 | 96,00 |
| | Caracas FC | Venezuela/2 | 96,00 |
| | Étoile Sportive du Sahel | Tunisie/2 | 96,00 |
| 177 | FK Jablonec | Ceská Republika/3 | 95,50 |
| 178 | Club The Strongest, La Paz | Bolivia/2 | 95,00 |
| | KS Skënderbeu Korçe | Albania/2 | 95,00 |
| 180 | Séwé Sport de San Pedro | Côte-D'Ivoire/2 | 94,50 |
| 181 | CA All Boys, Buenos Aires | Argentina/4 | 94,00 |
| | FC Lorient-Bretagne Sud | France/4 | 94,00 |
| 183 | Club Deportes Iquique | Chile/3 | 93,50 |
| 184 | Sporting Cristal | Perú/2 | 93,00 |
| | Urawa Red Diamonds, Saitama | Japan/3 | 93,00 |
| 186 | A Deportivo Cali, Santiago de Cali | Colombia/3 | 92,50 |
| | PFC CSKA Moskva | Russia/3 | 92,50 |
| 188 | CA Belgrano de Córdoba | Argentina/4 | 92,00 |
| | Evian Thonon Gaillard FC | France/4 | 92,00 |
| | Godoy Cruz Antonio Tomba | Argentina/4 | 92,00 |
| | LD Alajuelense, Alajuela | Costa Rica/2 | 92,00 |
| | Malmö FF | Sverige/2 | 92,00 |
| | OGC de Nice Côte d'Azur | France/4 | 92,00 |
| | SC Internacional, Porto Alegre | Brasil/4 | 92,00 |
| 195 | ES Sétif | Algerie/2 | 91,50 |
| 196 | FC Dinamo Minsk | Belarus/2 | 91,00 |
| | FC København | Danmark/3 | 91,00 |
| 198 | AEL Limassol | Cypern/3 | 90,50 |
| 199 | CD Huachipato, Talcahuano | Chile/3 | 90,00 |
| | Olympique de Marseille | France/4 | 90,00 |